Small Batch Artisan Bread
Flour,Water & Salt mixed with lots of love and attention. This loaf is the heart and soul of why I bake everyday. Each loaf is crafted from my own starter and takes 3 days worth of work to produce a loaf. Limited quantities available.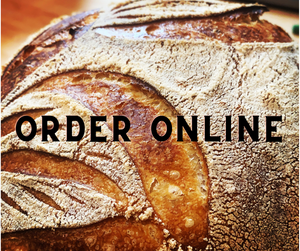 Get Your Goodies Ordered!
 From your computer or phone - get that WARM loaf of sourdough ordered today! 
ORDER HERE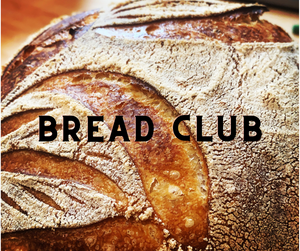 Bread Club
Join the BREAD CLUB and get your warm sourdough every week - especially made for you. 
JOIN THE CLUB TODAY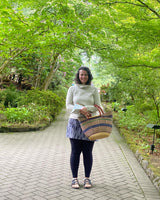 Meet The Baker...
In these socially distanced times im always looking to bring myself to everything I do...heart and soul. So oddly to end up baking and feeding people was probably a path I was destined for.
I was born and raised on Bainbridge, this island has a huge role in my being who I am today. Being raised in this community of creatives, farmers, thinkers and dreamers has undoubtably imprinted on me.
I worked as a glass artist for 20 years and loved the work. I took a break 5 years ago to raise my daughter.
I love repetition and mastery - working with bread has been such a DAILY learning curve. Everything effects sourdough - the temp, the humidity, the season and learing to be present with the dough and all its needs is a true lesson in tuning in.
I look forward to this being a great year full of life, community and love.
Peace & LOVE- Raquel
"Once an artist always an artist in every aspect of life" 

Ann Lovejoy
"BEST loaf of bread EVER" 

Stephanie Viele
"Best sourdough bread I have had in my life."

Gavin Barnes